Viscomate™ Overview
VISCOMATE™ is the water-soluble polymer and used for the pharmaceutical excipients (for external use), cosmetics materials, and industrial thickener. Particularly neutralized polyacrylate (acrylic acid / sodium acrylate copolymer) created by original technique developed by Resonac (formerly SHOWA DENKO K.K.) with unique technologies.
This particularly neutralized polyacrylate (NP grade) is mainly used as a raw material for poultice or cooling sheet. NP-grade is already registered to US-DMF and got the Chinese Import Drug License (IDL).
We limit the administration route only for general external and membrane as the application of medical use. (Not sold for food additives and feed additives.)
Product Grades
Grade
Viscosity*1
(reference value)
pH*2
Loss on
Drying
Packaging
Unit (kg)
Characteristics
NP-800
450-600
5.5-6.1
≦5%
20
This grade has the lowest pH, and is used to increase adhesion.
NP-700
500 – 650
6.2 – 6.8
≦5%
20
This is the general-purpose grade. We have many data of this grade.
NP-600
500 – 650
7.0 – 7.4
≦5%
20
This grade is used when actives that are stable in alkali regions need to be mixed.
*1: Measurements with a model B viscometer, 0.2% aq. solution, 30 rpm, 20 C
*2: 0.2% aq. solution
Comparison of VISCOMATE™ Grade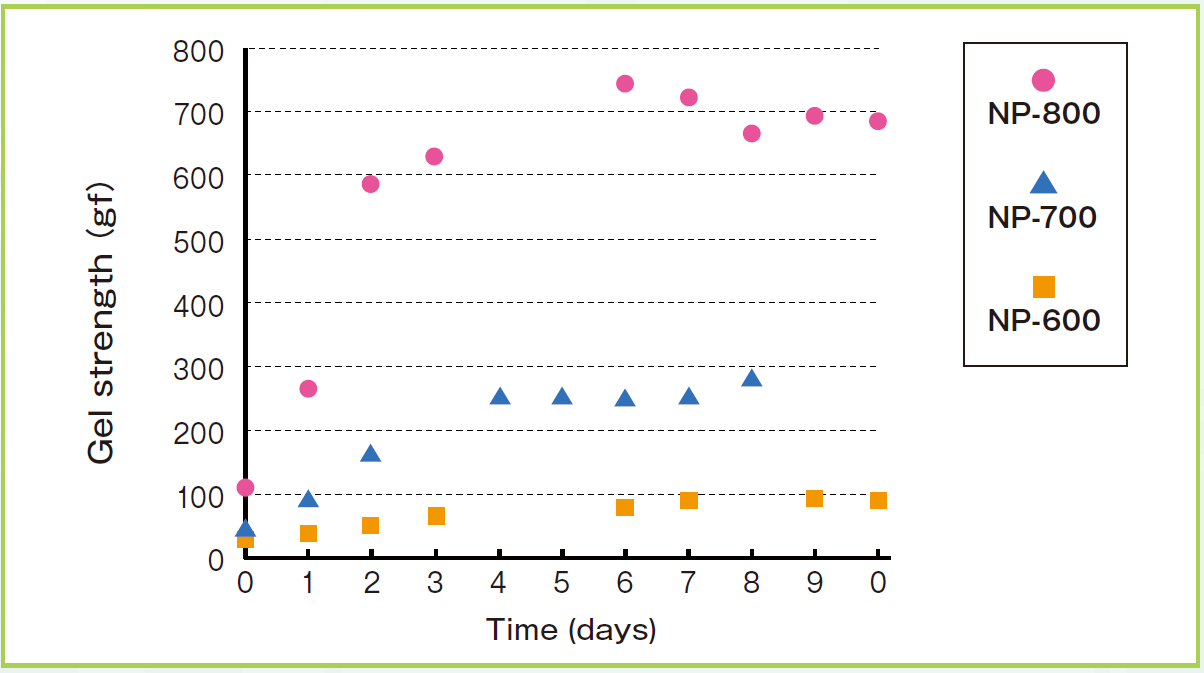 Formulation Reference
Pour glycerin into a 200mL beaker, add aluminum hydroxide gel, and stir with a spatula until homogenous. Next, add VISCOMATE™ and stir until homogenous. To that, add 5 mL of a pre-prepared aqueous solution of tartaric acid, and thicken with a spatula. Continue to stir for a while after all of the aqueous solution of tartaric acid has been added, then transfer the sol to a designated container. As an example, with the mixture in table 1, it is known that when mixing the materials according to the procedure described above, grades of VISCOMATE™ with greater acrylic acid content will quickly start cross-linking and solidify.
Application
For: Cooling patch, Eye gel patch, Face mask patch, and so on
After dispersing VISCOMATE™ onto a moistening agent such as glycerin, adding water and kneading together with the cross-linking agents of aluminium compounds and organic acids, and aqueous gel raw material sol is formed.
The role of VISCOMATE™ in this aqueous gel are:
1. Gives gels adhesion property
2. Gives the ability to main shape
3. Retains water/solvent inside the gel
** Unlike gels formed by agar or carrageenan, VISCOMATE™ gels have viscidity, are not easily torn when stretched apart, and have elastic resilience.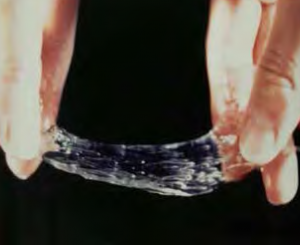 Information
Registration status:
US DMF registration number: 22803 (Type IV)
European REACH regulations: Registration obtained
CAS No. : 9033-79-8
Packaging Unit: 20 kg
Free Samples Unit: 100g
Handling Viscomate:
When handling this product, be sure to read SDS
Applicability of this product to particular purposes is left up to the judgment of the customer
This product's indications for pharmaceutical purposes are limited to general external and transcutaneous applications. It is not indicated for use in preparations for dermal injury.
The numbers associated with this product's contents, physical and chemical properties, etc., are not guaranteed.
Download PDF – Product Catalog